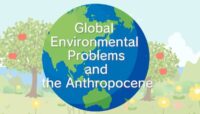 The global environment is changing rapidly. Are you aware of the latest state of our planet? We live in an era where new research results are published every month or week, and these can be accessed immediately on the internet. However, when you search for a specific information, you'll encounter a mixture of old and new information, making it surprisingly difficult to find out what the latest situation is.
When we work and think together for the future of our earth, it helps a lot if we have common understanding on the basic science. For this reason, Co-creation project created a short movie describing the latest situation of the global environmental issues, drawn from the state-of-art academic publications and illustrated with colourful animations.
The original video was created in Japanese. This English version has English narrations and subtitles, but the texts are in Japanese.
We hope that you will enjoy the video. Please let us know how you think through the like or comment functions on YouTube.